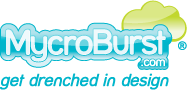 Design Brief
for project
Vancouver Condominiums
held by
VancouverCondominiums

Creative Brief

Vancouver Condominiums

Stationary/ folder design

I need single sided standard sized Business Card [3.5" x 2"]

Use same font as used in my logo

Corporate
Modern
Professional

Oscar Kodabaksh

Senior Consultant

200-1455 bellevue Ave
West Vancouver, BC V7T1C3

604-913-9000

604-338-4166

604-926-6929

oscar@vancouverprimehomes.com

www.Vancouver-condominiums.com

I need following to be designed with my logo.
- Folder
- letterhead
- Business card
- Email signature
- Envelop

Download project material

vancouver_condominiums_logo_dark_bg_1043.png

Hello Designers,
This is my logo with black ground. I will upload the white background as well. See which one works better.
Thanks,

vancouver_condominiums_logo_no_bg_1044.png

White background.
Thanks.

vancouver_condominiums_logo_dark_bg_1079.ai

This is the ai file, and the font is
Square 721 BT.
Thank you

vancouver_condominiums_logo_no_bg_1080.ai

This is the ai file with white background. The font is Square 721 BT.

Thank you.




Copyright © 2010-2013, MycroBurst.com