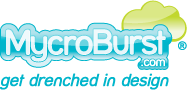 Design Brief
for project
URSA Capital
held by
URSACAPITAL

Creative Brief

URSA Capital

URSA Capital

Yes

WHO -- URSA Capital is a fairly young and reputable investment company that operates only in Russian Federation and CIS countries (former part of Russia) athough there are ambitions to expand business and become a company that will be operating internationally. URSA Capital provides a range of investment products and/or services brokerage, corporate finance, portfilio management, deals with securities, helps to manage and finance problematic assets. We work with B2B and B2C partners/clintele although the last category of clients can be considered as a minority. URSA Capital is a dynamic, well known, reputable, flexible, reliable Russian company aimed to give effective financial solutions to its partners and clients. The team is fairly young. As for the logo. URSA Capital is to have a NEW identity as the plans, goals and ambitions are forcing us to change it in order to position the company withing the competitive environment properly. The logo shall be unique, outstanding, expressive, universal, functional, simple, modern and longlasting (preferrably everlasting) and associated with the business (not a must).

Financial Services

Logo Type
Initials
Character

Unique/Creative
Clean/Simple
Corporate
Modern
Industry Oriented
Serious

Dark Blue, Deep Red, Black, Dark Blue, Silver, Grey, Orange might be considered as well

not sure

URSA (latin) means bear. There are two constellations URSA MINOR and URSA MAJOR. At the moment we have a bear symbol which we are not satisfied with www.ursacapital.ru. The bear and the space theme could be used but we would prefer to make it more hidden or even think of different approaches (industry related, first letter and etc.). Besides, there is a useful link we would suggest you to look at: http://www.ursainsulation.com/uralita.htm. So, we would prefer to avoid bears at all. 3D style is appreciated but not a must. The logo shall be readable, simple and etc. Thank you. And good luck.




Copyright © 2010-2013, MycroBurst.com