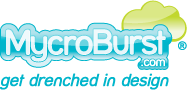 Design Brief
for project
Short Sale For Free- Stop Foreclosure
held by
vegas888

Creative Brief

Short Sale For Free- Stop Foreclosure

Get paid 3K to short sale

Stop Foreclsoure- Short Sale- Its Free!

Real Estate

http://www.hafashortsale.com

YES

Short Sale agent/ Broker in Las Vegas. Looking to use the ad for pay per click ads to get more traffic to our website.

I attached a same of another ad. I dont want the same ad- this is just an example. Im open to creativity. OUr site is www.hafashortsale.com where you can also use any other information.

Cutting-Edge
Unique/Creative
Professional
Content Driven
High Tech

Standard Package (300x250, 728x90, 160x600)

Download project material

martin_02_11650.ai

Here is our company logo

Jennfer_Martin_11651.jpg

Picture to use.

12515423_300x250v3_11652.gif

Sample of another banner ad with sizes. I am looking for something like this.




Copyright © 2010-2013, MycroBurst.com