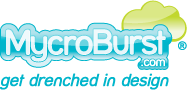 Design Brief
for project
"Scottish/Irish (ScIrish) Mafia" Business logo for Tshirt
held by
jdarovitz

Creative Brief

"Scottish/Irish (ScIrish) Mafia" Business logo for Tshirt

ScIrish Mafia

No

Simple, classic, traditional, timeless, tattoo art…. Less is more….

Looking for a graphic image of a skull inside of a 4-leaf clover.

If the art work and development of the skull, etc is a bit much, our focus would conceptually be on "Irish", "Scottish", and "Money" (ScIrish Mafia). The boozing lifestyle is a given. If you can come up with a simple design/logo with those element without being "cartoonish" but sophisticatedly simple we are open to impress… Something that can be sized and still look great to be either a chest pocket logo (3-4" in size) to a full back (12" or so)…

Looking for something a guy on a Harley would want, an accomplished professional, and everything in-between.

Apparel

Illustrative

Cutting-Edge
Unique/Creative
Sophisticated
Modern
Retro
Abstract

This will go on black tshirts, so green, white and/or red

2

I have images I can send to help with ideas if necessary. Just need to know where to send them to.




Copyright © 2010-2013, MycroBurst.com