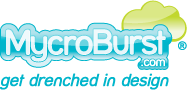 Design Brief
for project
Photography business logo
held by
amitfotography

Creative Brief

Photography business logo

A Moment In Time Fotography

Capture the moment before it passes.

No

This will be a logo for my primary photo business which will be used on web site, business cards and as copyright logo on photos. Customer base includes corporations on product photography, lifestyle photography with those products, professional head shots and consumer based products such as family and individual portraits. Web address is www.amitfotography.com

Photography

Abstract Mark

Clean/Simple
Corporate
Modern
Industry Oriented

As to the color pallette, you can use multi color for use on web and business cards, but I will need to convert to a single color for photography copyright. Color on photo will dependent on the image being produced.

not sure

Two that come to mind are: hourglass and pocket watch.




Copyright © 2010-2013, MycroBurst.com