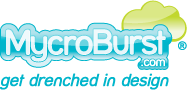 Design Brief
for project
New Brand Logo Orlando Productions
held by
OPAV2012

Creative Brief

New Brand Logo Orlando Productions

Orlando Productions

Making Sound Look Good

Yes

We are a Corporate Audio/Visual company that was established 5 years ago as a small one man event production company. We have since grown into one of the most innovative nation event production companies in the industry. Both our Client list and employee roster has grown substantially, and now we are ready to rebrand to show that.

We are in the process of designing and launching a new web site and many new marketing campaigns. Feel free to check out our site www.op-av.com but understand that we do not want a logo that resembles our current design.

TAGLINE IS OPTIONAL (We would like to see options with and without)

Events

Logo Type
Abstract Mark
Initials

Cutting-Edge
Unique/Creative
Clean/Simple
Sophisticated
Modern
Abstract

Blue and Grey/Silver

2

We have adopted the words from a 1997 Apple marketing campaign as our new company mantra it has helped us draw inspiration for every new project.

"Here's to the crazy ones. The misfits. The rebels. The troublemakers. The round pegs in the square holes. The ones who see things differently. They're not fond of rules. And they have no respect for the status quo. You can quote them, disagree with them, glorify or vilify them. About the only thing you can't do is ignore them. Because they change things. They push the human race forward. And while some may see them as the crazy ones, we see genius. Because the people who are crazy enough to think they can change the world, are the ones who do."





Copyright © 2010-2013, MycroBurst.com