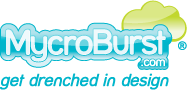 Design Brief
for project
Mary & Louie's Wedding Design
held by
Louie8177

Creative Brief

Mary & Louie's Wedding Design

Mary & Louie Q

August 27th, 2011 - Dallas, TX

Yes

We need a logo for our wedding. We looked at monograms, but want something more full and creative. We will be having a "Step and Repeat" so all our wedding guests can have there picture taken on the red carpet walk on the way in and then have a photo souvenir to take home. We want a logo that will pop off the banner and be a great looking logo piece for the background of the photo.

Wedding

Initials
Illustrative
Character

Clean/Simple
Sophisticated
Traditional

Wedding Colors are Gold, Plum, Black and Ivory. Our linens are all gold shades, accents in plum with some flowers and napkins. All guests have been asked to wear black.

3

We think the idea of a shield/crest is interesting..something similar to the logo of Katy Trail Ice House in dallas (google it for more info). black and gold border, plum inside with initials, date in the banner, location underneath.




Copyright © 2010-2013, MycroBurst.com