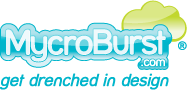 Design Brief
for project
Liberty Reach
held by
mczubko

Creative Brief

Liberty Reach

Liberty Reach

Robust and Reliable Vision

Yes

Liberty Reach is a high tech machine vision company that supplies products for industrial automation. Our systems give robots "eyes" to detect features and perform complex tasks. We also provide inspection solutions using machine vision for quality control and part identification.

Engineering

Symbolic
Illustrative

Cutting-Edge
Unique/Creative
Clean/Simple
High Tech

You decide and we'll give feedback.

not sure

With this type of industry the simple the logo the better. However it must be sharp and "eye catching"




Copyright © 2010-2013, MycroBurst.com