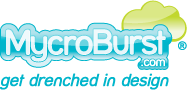 Design Brief
for project
Fashion Brand - Logo & Symbol - Lingerie & Intimates - FLIRTY BELLA - flirty elegant boudoir
held by
flirtybella

Creative Brief

Fashion Brand - Logo & Symbol - Lingerie & Intimates - FLIRTY BELLA - flirty elegant boudoir

Flirty Bella

Yes

Flirty Bella provides lingerie and intimates where a woman can find high quality COUTURE bras, panties, bustiers, corsets (from victorian to modern), lingerie, bridal lingerie, stockings, shoes, garters and many other "boudoir accessories". We gear to all sizes from XS to 4X including hard to find bra sizes too! We want every woman to not only feel beautiful in our lingerie but feel comfortable and sexy at the same time.
We offer our unique designs in a wide range of sizes so every woman can buy that special something! Our goal is to destroy VS and rule the lingerie world!!! :)

Apparel

Symbolic
Abstract Mark

Unique/Creative
Sophisticated
Feminine

feel free to get creative!
please just keep our keywords in mind. :)

not sure

Please no graffiti style, no geometric, no crowns, no chandeliers, no cheesy generic symbols, nothing cartoony

Download project material

overall_design2__2__19930.jpg

We do not want to copy this logo at all...but only wish to show the following photo as one small example of colors we like and general boudoir / glamour feel. Black as background and raspberry reddish color for the logo and symbol/design. We do not like the silver in this logo. We hope this helps a tiny bit.




Copyright © 2010-2013, MycroBurst.com