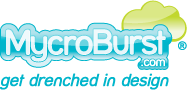 Design Brief
for project
dingding10
held by
dingding10

Creative Brief

dingding10

Ginger Cafe's Web Page

Modern Asian Cuisine

Our cafe is not focus on a large A-la Carte menu. We serve our food according to the weather, the freshest ingredients and the likeness of our customers. We put eastern ideas into western cuisine. For example, we used crsioy boneless Peking Duck with seasoned fruit to make our wraps or using grilled teriyaki beef to serve our open sandwiches. We also serve set menu in a reasonable price for our customers. We have 23 years of restaurant experience with passion in mastering our cuisine. We have a open kitchen and we use some raw materials such as brickwork and timber in our renovation. An open decking area for outdoor dining.

Casual diniing customers.

We require a design that meets our idea of our cusine and introduce our daily special menu.

Download project material

Final_Design_3143.eps



Final_Design_3144.gif

I have upload all the files of our logo. I hope this will help.

Final_Design_3145.pdf

Looks like the file that I uploaded is deleted. I do it again.

DSCN0389_JPG3165.jpg

These are some picture of my cooking but it is not being taken professionally.




Copyright © 2010-2013, MycroBurst.com