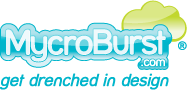 Design Brief
for project
Bussines Logo, SPA REVOLUTIONS DE MEXICO
held by
kalicha

Creative Brief

Bussines Logo, SPA REVOLUTIONS DE MEXICO

SPA REVOLUTIONS

No

We are a small company that sells products to spas and massage therapists. We have little inventory but we bring all the world looking for the best. We manufacture bath salts, creams, scrubs with natural ingredients. We are 4 people an all are women.

Personal Care

Clean/Simple
Sophisticated
Industry Oriented
Feminine
Youthful

Usually our logo is Orange, but we can change or add.

not sure

We have a logo yet, but can´t paste here.





Copyright © 2010-2013, MycroBurst.com