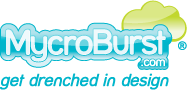 Design Brief
for project
Business Logo - Mythical Weddings
held by
marybali

Creative Brief

Business Logo - Mythical Weddings

Mythical Weddings or Mythical Greek Weddings

Yes

Mythical Wedding, will held rituals of ancient Cretan - Greek weddings or name givings.


through the ritual, all the attendens will contribute to the ritual. they will be introduced to
the greek philosophy and protector Gods, such as Zeus, or Athina will be called.

all this will be taking place either in pure nature, or in ancient temples.


Wedding

Logo Type
Symbolic
Abstract Mark

Unique/Creative
Clean/Simple
Sophisticated

colors should be gold, dark red, and of course white.
name could be mythical greek weddings or mythical weddings... up to you.


3

Greek symbolism.




Copyright © 2010-2013, MycroBurst.com