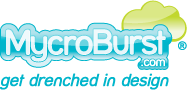 Design Brief
for project
Business Logo for company
held by
Mancman1

Creative Brief

Business Logo for company

GES. Gulf Event Solutions

Yes

We give solutions to All aspects of Event Safety, Security and Management. Consultancy and Training, this includes Exhibitions and conferences. We also develope, produce and provide safety documentation for events.
We will be based in Dubai hence Gulf Event Solutions just to broaden our business area.

Events

Symbolic
Abstract Mark
Initials
Web 2.0

Corporate
Modern
Industry Oriented

Not sure on colours as yet, I think as we recieve designs we can take a look at the colours produced by you the designers.
The only criteria would be the design be on a transparent background.

not sure

Not really got any suggestions but maybe the Intials of the company and company name underneath? Im not too sure im open to all designs for the intrim.
A new company so the Logo will be really important to the business.
Good luck everyone.




Copyright © 2010-2013, MycroBurst.com