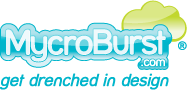 Design Brief
for project
Business Logo - Cross boarder Company
held by
tpacholski

Creative Brief

Business Logo - Cross boarder Company

Mexico Title & Trust Co.

(Honesty + Transparency) * Efficiency = MTTCo

Yes

Mexico Title & Trust Co (MTTCo) will offer real estate closing, ownership and business services to US & Candian Clients purchasing or owning real estate in Los Cabos, Mexico.

Consulting

Abstract Mark

Unique/Creative
Corporate

No red or brown. I would like to see blue, orange, yellow, etc., but this is not my biggest concern.

not sure

As indicated above, I see this logo indicating the answer to the puzzle is my service. I'd like to get across that the target market is cananda & the US for Mexico.




Copyright © 2010-2013, MycroBurst.com