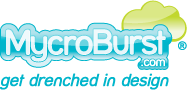 Design Brief
for project
Business Logo / Brand for Mobile SMS Text Company - TouchedByText.com
held by
venturemedia

Creative Brief

Business Logo / Brand for Mobile SMS Text Company - TouchedByText.com

Touch By Text / TouchedByText.com

No

TouchedByText.com is a new and innovative web brand about to be launch in the mobile marketing arena. TouchedByText is a full service text message marketing company.
The text message advertising market is one of the fastest growing marketing mediums worldwide. Like the internet before it, it has unprecedented power and potential to reach its intended market with an immediate message or call to action. Through the use of "short codes" and associated "keywords" clients of TouchedByText create opt-in databases. TouchedByText provides its clients and partners with access to cutting edge technology and innovative ways to manage and market to their opt-in databases
Most of the industry focus - up to this point - has been on an enterprise level concentrating on large clients with high recurring costs and substantial setup fees. Fees can range from a few hundred dollars setup to hundreds of thousands for customized development. A typical enterprise client will pay between $10,000 and $75,000 a year to implement a text message marketing campaign. This model puts most small and medium sized companies out of the ball game.
TouchedByText's target market is the small to medium size company and professional service providers. This segment of the market is largely overlooked and under served in the mobile marketing industry. TouchedByText operates on a subscription base model; each of our clients pays a small monthly fee to access our technology, use our short code and establish their own keywords. For under $1,000 a year, we provide the same type of technology and can offer the same campaigns that would typically cost a company more than $25,000 a year. We are able to do that by spreading out the costs over a wide range of clients and bringing the costs down for everyone. We essentially level the playing field for small and medium sized companies.
The design brief here is for a "fresh" corporate logo that will be suitable preliminary for web but also print.
The winning design must be able to appeal the target market. Examples of markets and uses include, but not limited to – Schools, Colleges, Restaurants, Real Estate, Retail Stores, Fan Clubs, Churches and Ministries, Media, TV, Radio and Nightclub & Bars.


Communications and Media

Logo Type
Symbolic
Abstract Mark
Initials
Web 2.0

Cutting-Edge
Unique/Creative
Clean/Simple
Sophisticated
Modern
Industry Oriented
Traditional
Local/Neighborhood
Retro
Serious
Illustrative
Youthful

potentially "blue" to convey trust, "green" to convey calm and refeshing

not sure

We have some designs that we didn't really like. You an download these from. http://www.mediafire.com/?5ft22tp357n89gk

Feel free to explore your own creative ideas. We will give detailed feedback to designs.

The winning designer will also have the opportunity to work with us to design the website look and feel. We are looking here for creativity not the ability to build a website.

Output to be in the usual Adobe CS formats. .psd .ai .psd .eps

Etc. etc.

Please ask if you have any questions, we will answer them. Thanks!




Copyright © 2010-2013, MycroBurst.com