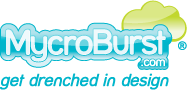 Design Brief
for project
Business Card and Stationary for Soothing Cat Spa
held by
ileija

Creative Brief

Business Card and Stationary for Soothing Cat Spa

Cat's Meow Grooming Spa

I need double sided standard sized Business Card [3.5" x 2"]

Open to suggestions

Cutting-Edge
Modern
Professional

Irene Leija

Owner

85 E. Blithedale Avenue
Mill Valley, CA 94941

(800) 555-5555

(555) 555-5555

(415) 716-1010

(888) 229-6634

irene@catsmeowgroomingspa.com

www.catsmeowgroomingspa.com

You had me at Meow!

Salon & Spa

Download project material

Other_Logo_Samples_24559.jpg

This is a variation of the logo with a darker grey background. I really like how the greens pop out with this background.

cats_meow_logo_final_CMYK_24557.ai

Here is the logo, however, I would like to remove the line on this nose if possible.




Copyright © 2010-2013, MycroBurst.com